Call for Papers
This conference invites graduate students from all disciplines of Japanese Studies to explore past and present concepts, understandings, and experiences of health and the body. How are these embodied in Japan's knowledge systems, institutional structures, and identities?

Possible areas of inquiry include (but are not limited to):
Healing & medical practices, systems, technologies
Public & environmental health
Embodied identities (e.g. gender, LCBTQ, race, disability, reproductivity, aging, illness, pain, death)
Mental health
Art, media & representation of health/bodies/embodiment
Fitness, athletics & bodily discipline
Aesthetics & affect in/of the body
Subjectivity & representation
Embodiment & futurity
Keynote speaker:
Professor Noriko Horiguchi
(University of Tennessee),
​author of
Women Adrift: The Literature of Japan's Imperial Body
Deadline for abstracts (up to 250 words):Friday, January 8th, 2016
Please email abstracts (including name, institutional affiliation, and presentation title to:
cjsgradconference@berkeley.edu
Limited funding is available for presenters. We encourage applicants seeking funding to apply well in advance of the deadline
Powered by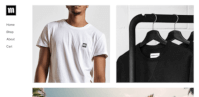 Create your own unique website with customizable templates.