Directions to Berkeley from Airport
From San Francisco Airport (SFO)
Public Transit
BART
operates rapid rail service to Berkeley from SFO. The SFO BART Station is located on the Departures/Ticketing Level of the International Terminal (Boarding Area G side). BART is easily accessed from any terminal by riding SFO's AirTrain to the Garage G/BART Station stop.
Take the Pittsburgh/Bay Point Line to 19th St/Oakland, transfer to the Richmond Line, and exit at Downtown Berkeley.
$9.25 one way
Shared-ride Vans
Van service is available on a walk-up basis. However, passengers are advised to make reservations for service after 11:00 p.m. Shared-ride vans pick up passengers on the Departures/Ticketing Level from the roadway center island at all terminals.
South & East Bay Shuttle
(800.548.4664 or 408.225.4444)
$28-$69*
*$6 additional person, same party
SuperShuttle
(800.258.3826)
$32-$80*
*$10 additional passenger,same party
Taxi
Taxis depart from the designated taxi zones located at the roadway center islands, on the Arrivals/Baggage Claim Level of all terminals. $80-100
---
From Oakland Airport (OAK)
Public Transit
BART
operates rapid rail service to Berkeley from OAK. The OAK BART Station is located just across from the Terminal 1 baggage claim area and a short walk from Terminal 2.
Take BART from OAK to Coliseum Station. From Coliseum Station, board the Richmond-bound train to Downtown Berkeley Station.
$8.50 one way
The
AC Transit
(bus) Line 73 connects OAK with the Coliseum/Oakland Airport BART station every 15 minutes between 4:56 a.m. and 12:06 a.m. Local bus fare is $2.10.
Shuttles, Taxis, Limos
Please check the
Oakland International Airport website
for a full list of all companies that offer shuttle, taxi, and limo service to and from Berkeley.
---
Powered by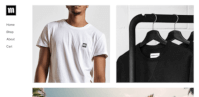 Create your own unique website with customizable templates.