This conference invites graduate students from all disciplines of Japanese Studies to explore past and present concepts, understandings, and experiences of health and the body. How are these embodied in Japan's knowledge systems, institutional structures, and identities?
Keynote speaker:
Professor Noriko Horiguchi
(University of Tennessee), author of
Women Adrift: The Literature of Japan's Imperial Body
Powered by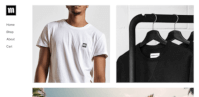 Create your own unique website with customizable templates.